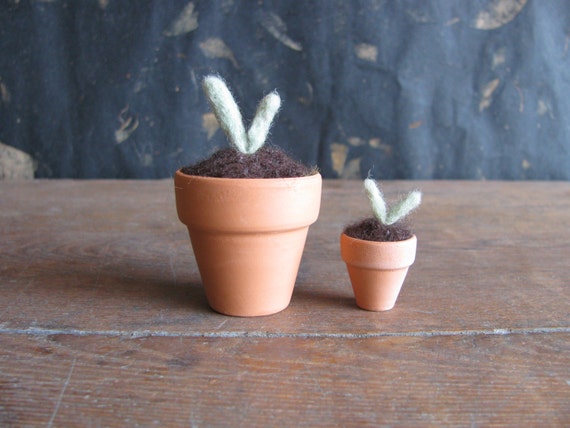 My first show of 2013 is this Saturday, April 27th, from 10am-3pm. Lewis Elementary's holiday show was a good one, so I'm very much looking forward to this springtime version. They hold a plant sale outside (so stop by and stock up on starts for your garden!) as well as an artisan/handmade sale inside the gym. Several of my favorite makers will be selling there, including the wonderful Pepe and Ale of
Muluk
, Andrea of
Travelust
(who also runs the dear shop
Little Things
), and Jennifer of
JBoldGlassArt
.
House of Moss will be there, too, with plenty of felted
seedlings
,
mushroom gardens
, and felted
terrariums
, for all of
you
us out there who can't seem to keep real plants alive. :)
I'm also debuting a new House of Moss sign, as well as some brand-new acorn garlands– not even listed in
the shop
yet, as of this writing! So stop by and be the first to pick one up.